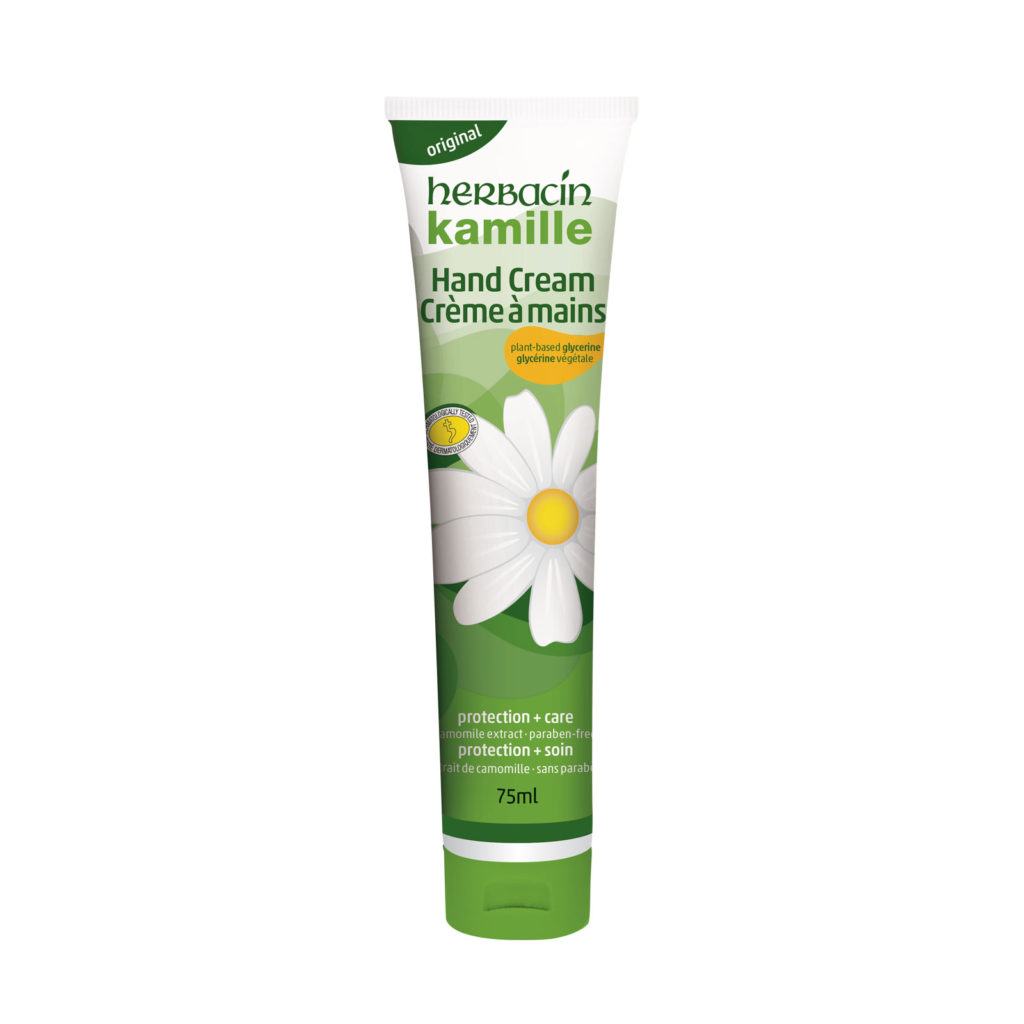 HAND CREAM ORIGINAL
Our classic with proven triple action, soothes and nourishes hard working hands with the healing powers of the camomile. Glycerin moisturizes, repairs your skin and makes it perceptibly softer and smoother without leaving a greasy film. Silicone acts as an invisible glove and offers optimal defenses against daily environmental influences at work, at home or when gardening or sporting. A worldwide popular fountain of youth for industrious and stressed men's and women's hands.
nourishing, soothing and protecting
absorbs quickly, without leaving a greasy film
one of the most popular hand creams in Canada
Our SOS Tip: the night-treatment in cotton glove
Herbacin hand cream original: 75 ml tube
This item will ship to Canada for US$18 per order.
Ingredients: Aqua, Glycerin, Glyceryl Stearate, Dimethicone, Cetearyl Alcohol, Ethylhexyl Palmitate, Sodium Cetearyl Sulfate, Propylene Glycol, Chamomilla Recutita (Matricaria), Flower Extract, Bisabolol, Phenoxyethanol, Caprylyl Glycol, Parfum, Benzyl Salicylate, Coumarin, Hexyl Cinnamal, Limonene