---
Hand Creams
Hands Therapy. Look As Young As You Feel.
Hands can get wrinkles, too. In addition to an overall neat appearance they are the calling card of a person. No body part is used daily and washed as often as the hands. All the more important is a rich hand care so that your skin does not dry out, feels tight or even cracks. Our Wellness hand creams, in Lavender or Wild Rose scents, counteract the daily stress and premature aging of the skin, and combine fragrant protection, intense care and long lasting regeneration, in one. So why give your secret away? Just keep them guessing.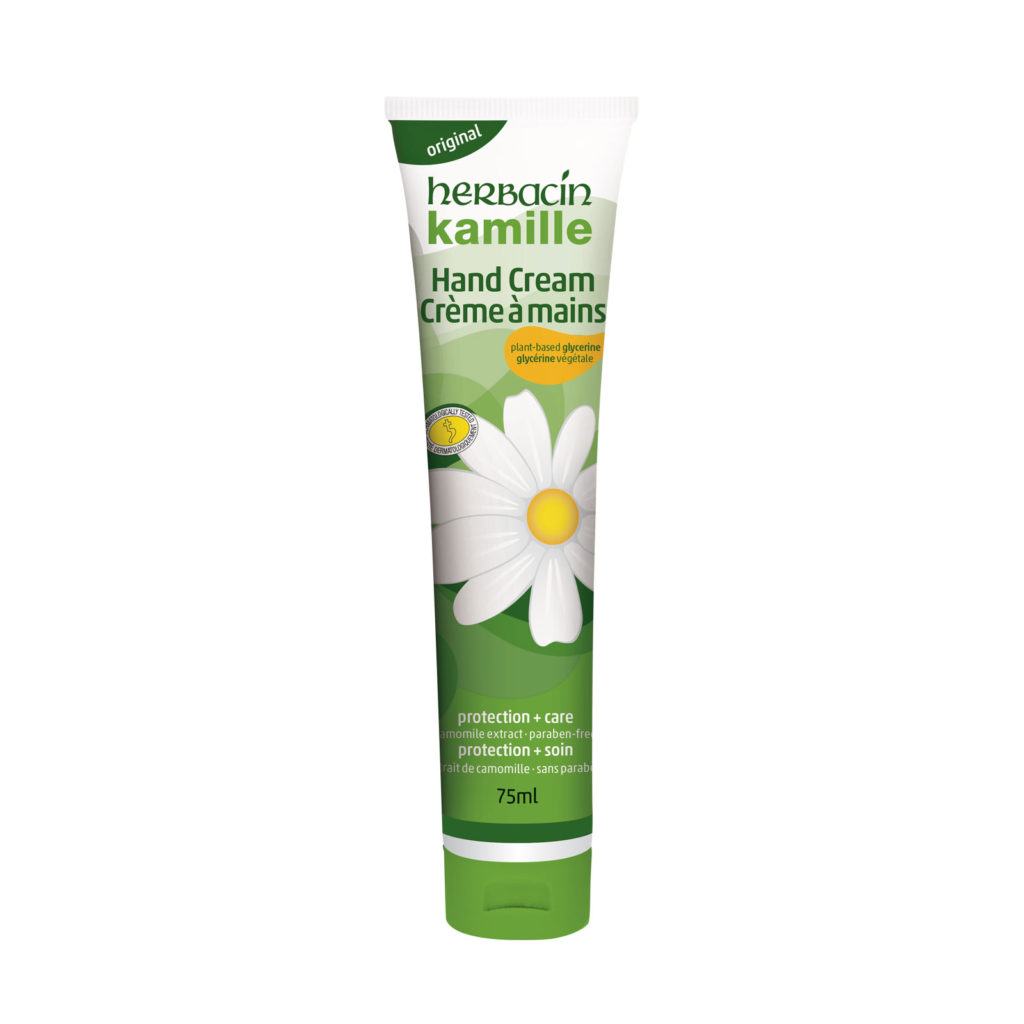 Hand cream original
Our classic with proven triple action, soothes and nourishes hard working hands with the healing powers of the camomile.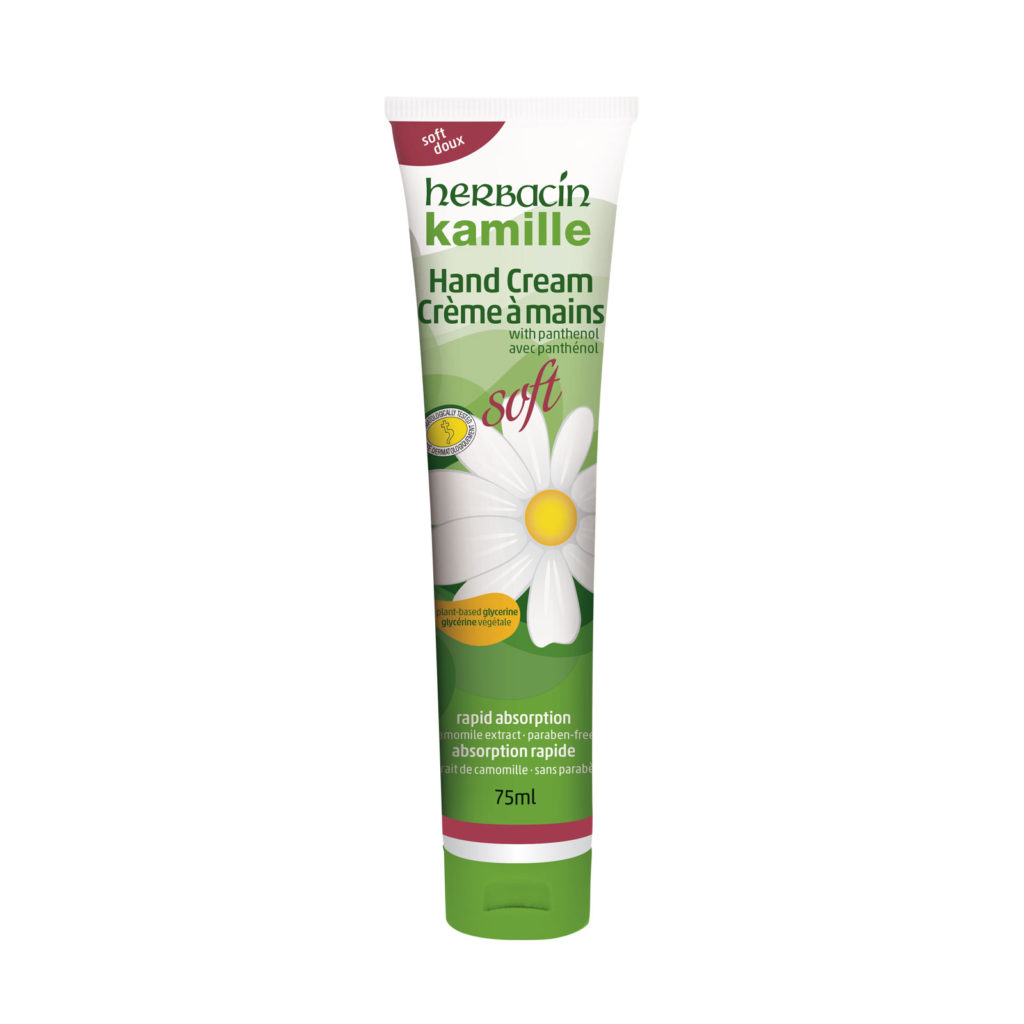 Hand cream soft
With its delightfully light texture is absorbed immediately and makes your hands soft and smooth again.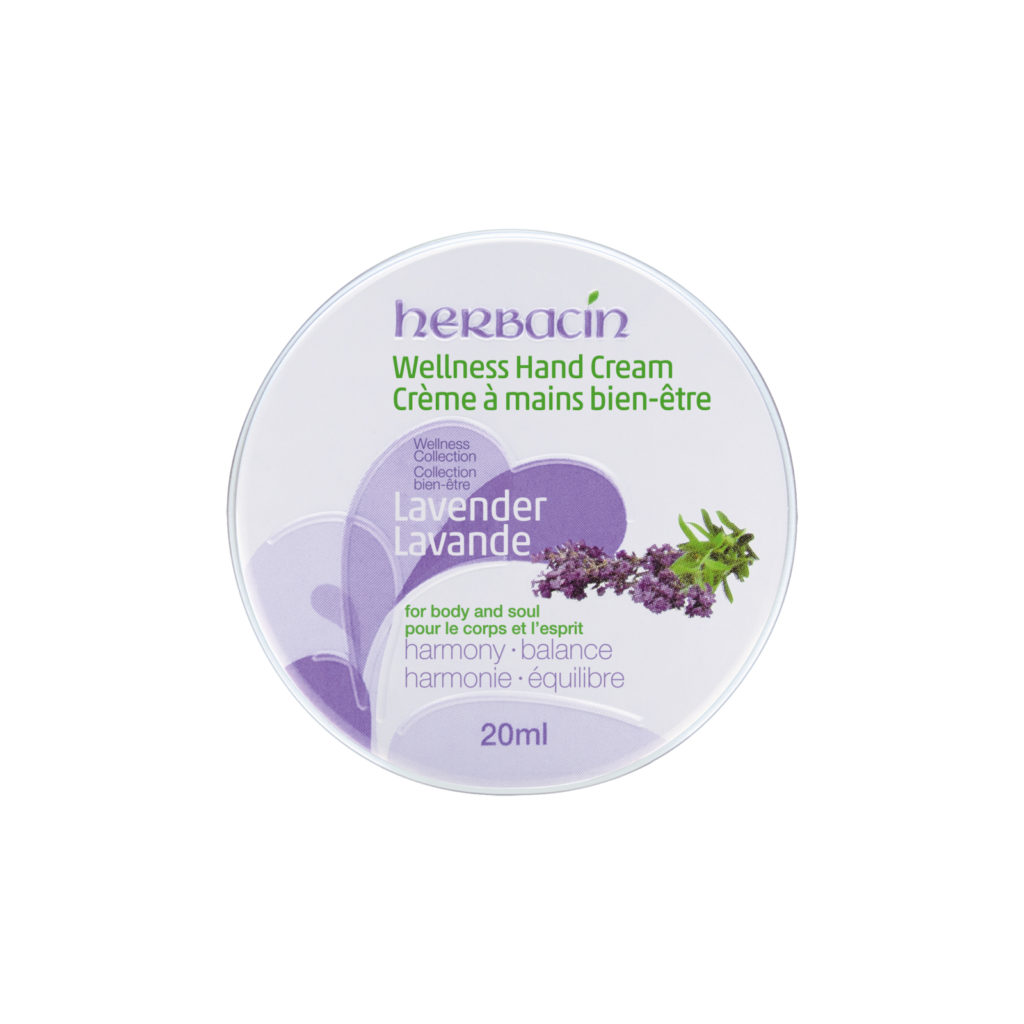 Wellness Hand Cream – Lavender
Pamper your hands for a well-being sensation with lavender scent oil and plant-based glycerine!
---
About us
Herbacin: One of the oldest natural cosmetics brands in Germany.
Heritage and tradition stand for knowledge, trends for the taste of an era. The former develop and stay with us, the latter come and go. But united in a ground-breaking product, that is what is referred to as making history. And often – as in the case of the German family-run company Herbacin – it results in a real success story. It all started around 1900 when two pharmacists in idyllic Thuringia had a brilliant idea: a new care formula inspired from the heart of nature. Officially founded in 1905 by pharmacists Otto and Hedwig König in Eisenach, Germany, Herbacin very early on created a distinctive brand image that has reflected until today its close proximity to deep green forests and flowering meadows. Herbacin products are known for tradition and experience in what has now become the highly popular field of natural cosmetics. Our products have become a complete natural face, body, and hair care program, with a growing fan base stretching the globe, and are researched, developed, and produced at our own production facilities and research labs in Germany.
Made in Germany
Still Stands For Quality.
… and with good reason. We use only carefully selected natural ingredients from certified organic cultivation. Furthermore, we develop and produce locally in Wutha-Farnroda, the heart of a nature reserve in beautiful Thuringia. Why don't you drop by on your travels and visit our Herbacin brand store in Eisenach? Here you will find not only our green heritage products, but the whole variety of our Herbacin range. We look forward to seeing you.